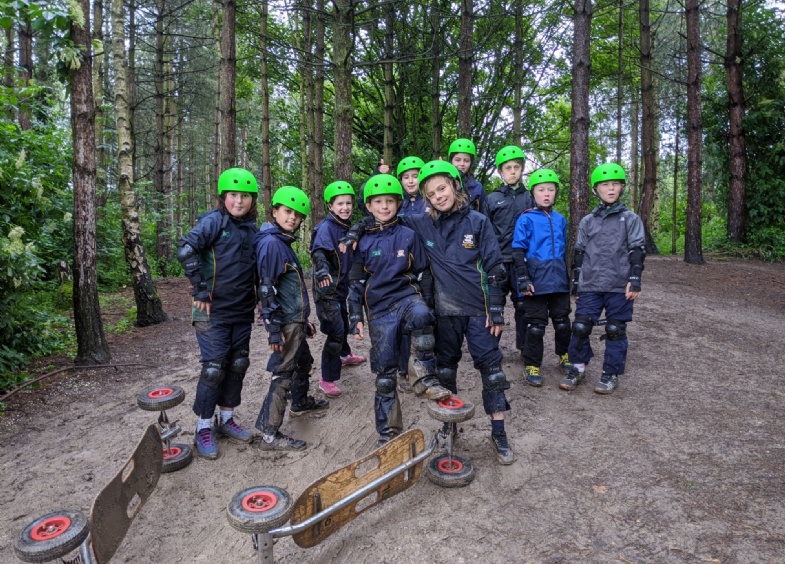 Conquering challenges and fun with friends at The Lock, Harlow and The Edge, Westmill
It has been an adrenaline-fuelled week for our Year 5 pupils who visited The Lock, Harlow. They tried their hand at archery, mountain boarding, group paddle-boarding on the river & scaling a climbing wall.
Year 6, meanwhile, braved some wet and windy conditions to experience archery, rifle shooting, rock climbing, laser tag, high ropes, Segway and mountain boarding at The Edge, Westmill Farm. "Mountain boarding was fun in the rain because it was even faster!" says Rafferty S. The children also had their chance to camp out under the stars in the Heath Mount grounds. "The late night was special and we felt lucky to be going to bed later than normal on a school night!" says Nancy .