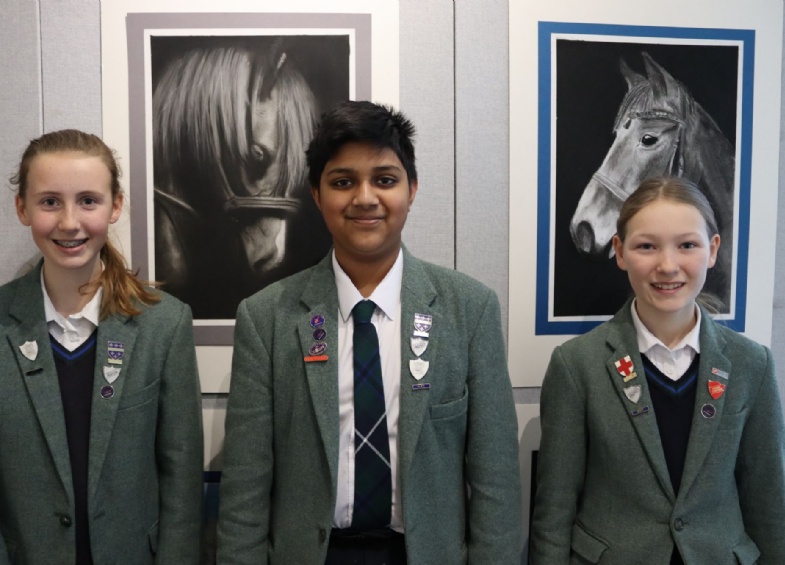 Pupils win scholarships to Bishop's Stortford College and Haileybury
We are delighted to announce that three pupils have been awarded art scholarships to their senior schools. Congratulations to Lizzy, who has been awarded an art scholarship to Haileybury, and Larissa and Dhilan who have both been awarded art scholarships to Bishop's Stortford College. The awards are testament to the pupil's many hours of dedicated work on their portfolios and their resilience shown through the long periods of remote learning due to Covid-19. They have been guided and supported every step of the way by our incredible team of specialist art teachers, and we are delighted that our art department earnt special recognition in last month's Compliance and Education Quality Inspection - conducted by the Independent Schools Inspectorate (ISI).
The ISI noted that "pupils' artistic skills are highly developed; pieces produced by older pupils are not only technically assured but show a sensitivity and maturity beyond their years... the school is extremely successful in encouraging the pupils' creativity and, most importantly, ensuring that they find a real sense of enjoyment and satisfaction in such activities."
Below, a selection of work from Lizzy, Dhilan and Larissa's scholarship portfolios.