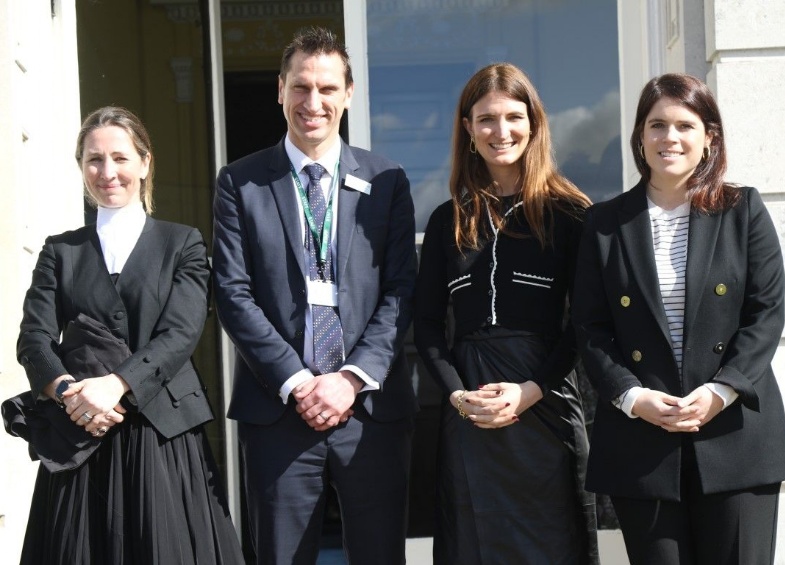 The co-founders of The Anti-Slavery Collective were joined by Caroline Haughey QC To Talk To Pupils About Modern Slavery
On Thursday, Heath Mount was delighted to welcome HRH Princess Eugenie and Julia de Boinville, co-founders of The Anti-Slavery Collective, to speak to our Middle and Upper School pupils about their mission to end modern slavery. They were joined by charity trustee Caroline Haughey QC who prosecuted the first case of modern slavery in Britain and sits on the Prime Minister's Modern Slavery Task Force.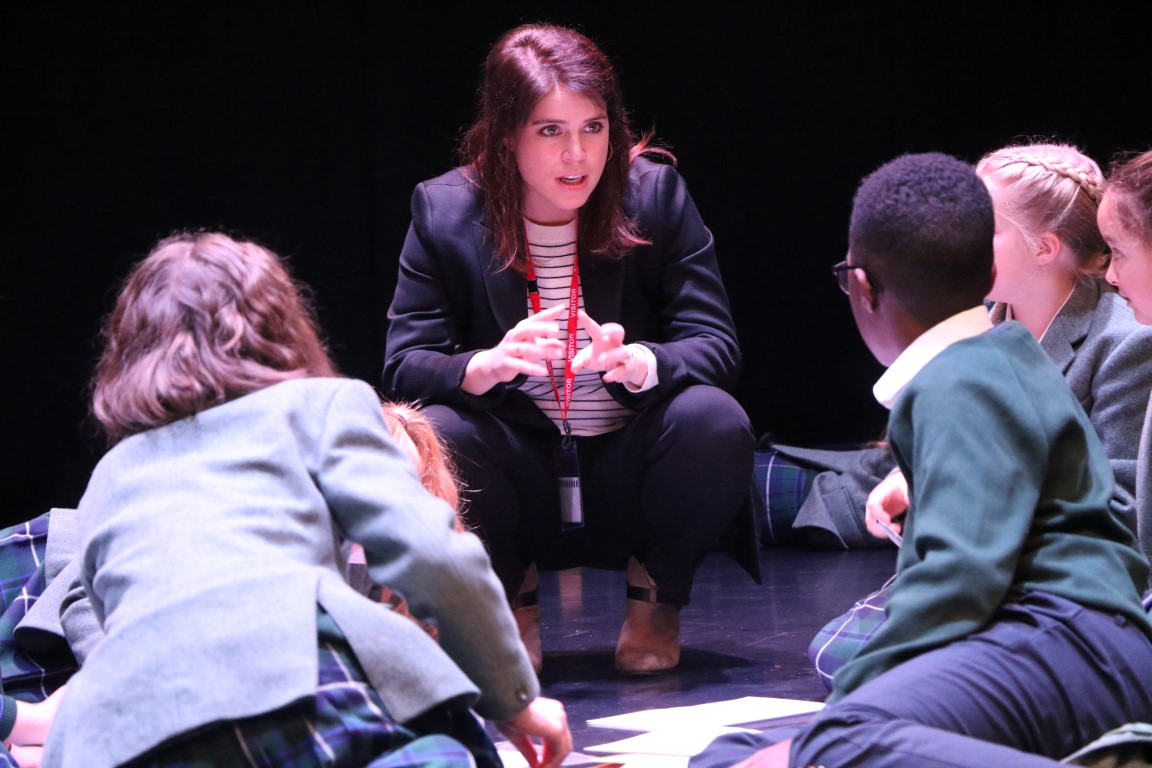 Princess Eugenie and Julia, who first became firm friends at school, told the children about the origins of their charity and how they are passionate about raising awareness of human trafficking which is often a hidden crime that is hard to detect. An astonishing 40.3million people are enslaved throughout the world and their eye-opening presentation looked at the human cost behind many of the products and services we use daily.
Pupils in Years 5 and 6 were then challenged to write their own newspaper story set in the future – imagining how we might have reached a slave-free world.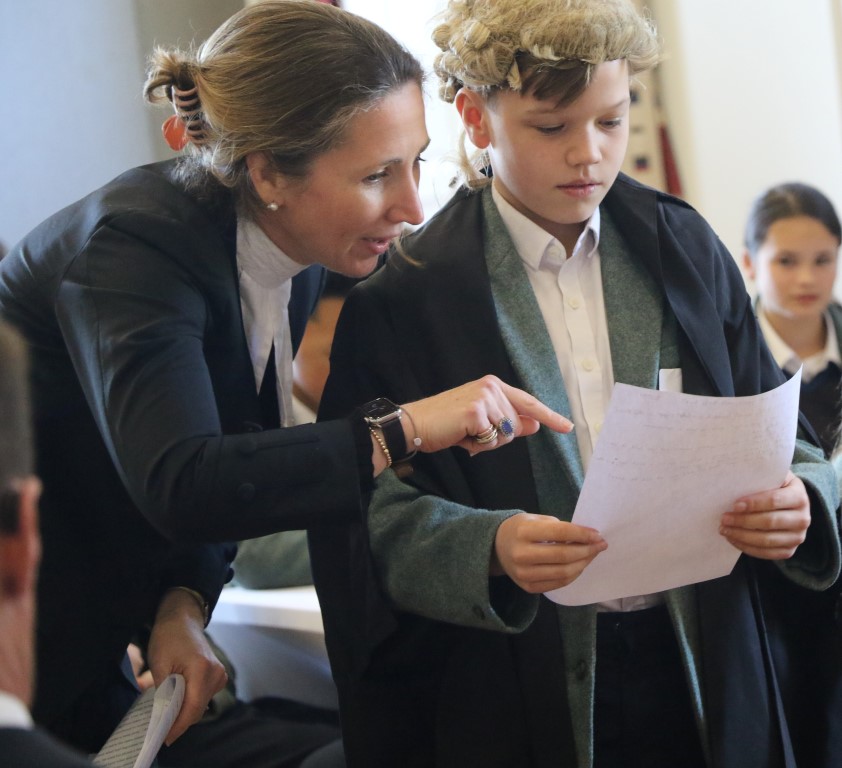 Changes in human rights laws have been an essential part of the fight against human trafficking and we were also privileged to hear from human rights advocate Caroline Haughey who was involved in drafting The Modern Slavery Act of 2015. Caroline talked our senior pupils through what happens in a criminal court and how the adversarial process works. Following a quick tutorial in advocacy skills, the pupils and staff were given roles of prosecutors, defence counsel and jury in a 'mock trial'. We have no doubt that she has inspired some future careers in law!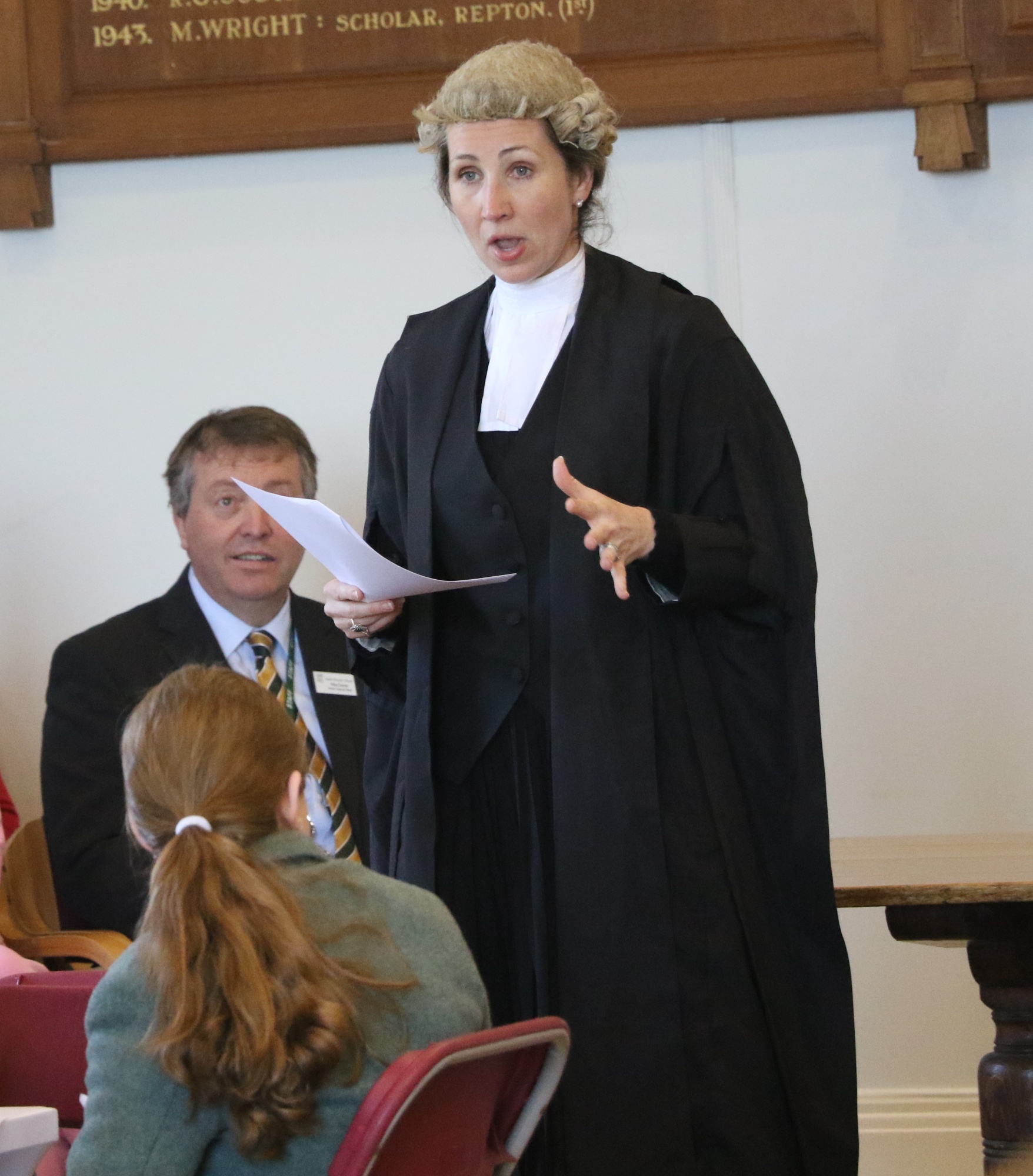 As the morning came to an end, our guest speakers spoke about the power of activism and encouraged the children to use their voices to be a force for change. During the Easter holidays, pupils will design their own anti-slavery posters which will be judged by Princess Eugenie and Julia de Boinville and displayed in school. We will also be holding a non-uniform day next term focussing on wearing recycled or second-hand clothes or ethical brands to highlight the problem of 'fast fashion' and the way it often drives worker exploitation.