During their time with us, Heath Mount pupils develop a strong sense of social and environmental responsibility and learn the importance of helping others.
Heath Mount in the Community
We work with local schools to share knowledge, learning and facilities for the benefit of teachers and pupils. We have hosted a successful primary school football festival welcoming local teams from Watton-at-Stone, Bengeo, Aston St Mary's, Morgan's and Abel Smith primary schools and also run STEM days for local schools for children working towards their CREST awards. Some of our more formal events such as Harvest Festival, Remembrance Service, and the Christmas Carol Service allow parents and staff to contribute to a wide variety of causes both local and further afield including The Royal British Legion, Crisis, The Salvation Army, Hertfood, Isabel Hospice, The Haven Homeless Charity in Stevenage, Macmillan Cancer Support and Middleton School, a nearby school for those with severe learning difficulties. Termly mufti days also support charities such as Children In Need and Jeans For Genes.
Supporting Twende Education For All
In February 2023 we launched our new school charity partnership with Zambian NGO Twende Education for All. Twende was founded by Andrea Mwalula, an experienced teacher for over 25 years, who has set up two learning centres in the cancer and sickle cell anaemia children's wards of the largest hospital in Lusaka.
Around 70 children a week come to the Twende learning centres between treatments to continue their education and to enjoy play therapy with their peers. There is no government provision for these children's education and without Andrea and her team they would miss out on learning, playing and the opportunity to escape the wards to be in a homely and caring environment. The work that Andrea does also extends to the wider family, hosting workshops for the patients' mothers to help them gain employment skills and providing basic amenities to help the families during their children's often lengthy hospital stays.
"Twende is a very small but mighty NGO that wants to achieve so much more. With our help, Andrea and her team can hire more teachers, improve the educational and play spaces as well as provide better facilities for parents," says Jonny Spowart, Deputy Head Pastoral. "Our goal is to harness the Heath Mount community spirit and help Andrea develop Twende to support even more children in Zambia. From the very start, we teach our pupils about the idea of service and community and the importance of giving to others less fortunate than ourselves. Our partnership with Twende is a chance for them to see the benefits of looking outwards and helping children of their own age, living in different circumstances."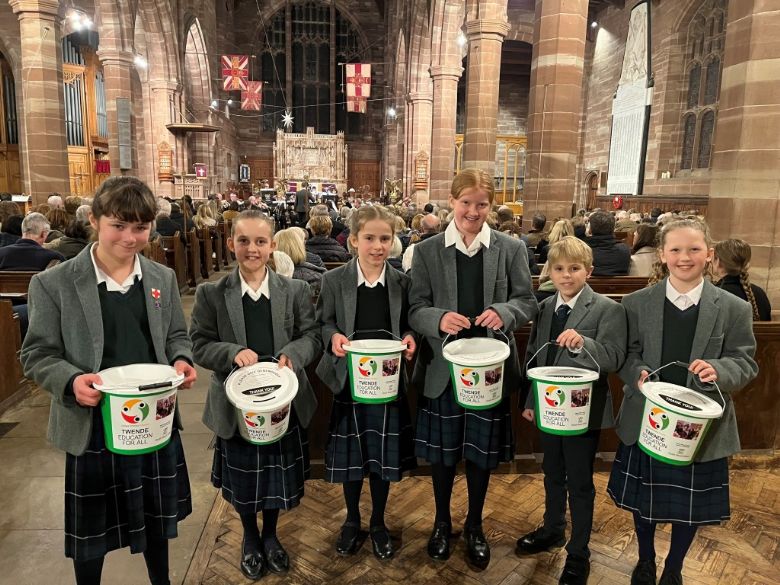 The school launched its charity partnership with a fantastic concert held at All Saints' Church in Hertford where Bax Choir sang alongside The City of Cambridge Brass Band and our charismatic compère for the evening, Anthony Harris. We were thrilled to raise over £2,200 to help provide resources for the learning centres. In June 2023 we hosted our first ever charity Colour Run which raised over £5,000 for Twende. Mr Spowart and a team of Heath Mount staff look forward to taking our first group of Year 8's out to Zambia on 27th, March 2024 to see some of the amazing work being done by Twende.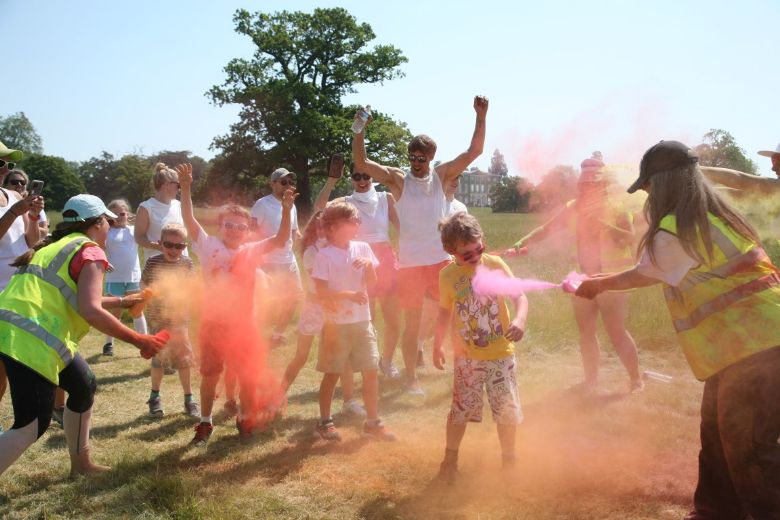 Supporting Dalit children in India
Heath Mount School has a strong association with Loyola School in Manvi, Karnataka through the charity Supporting Dalit Children. The charity aims to provide an education to Indian 'untouchable' children who come from India's poorest and most disadvantaged backgrounds to enable them to break out of the cycle of poverty.
Over the past few years the Heath Mount community has raised over £50,000 to help build the new Kapepaladi school in Pannur as well as sponsoring the education of individual children. In 2018 we raised funds to buy a new school bus so children who otherwise would have been unable to access an education can be collected from remote villages and brought to school both in Manvi and Pannur. Our children have been actively involved in this fundraising and successive Year 8s have travelled to India to see the schools and meet the children.