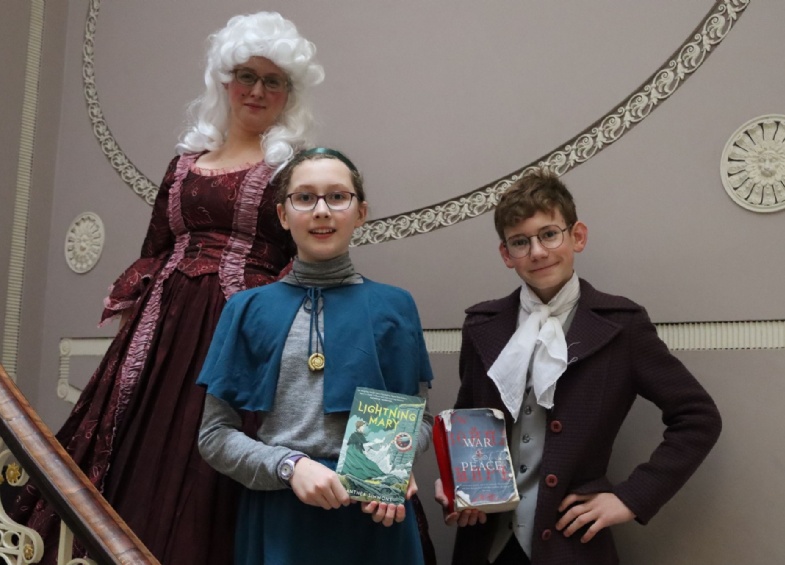 Celebrating Books With Special Guests And Literary Challenges
Heath Mount pupils and teachers celebrated their love of reading today with a particular focus on historical fiction.
This year's festivities included talks by two special guest speakers. Our children were privileged to enjoy an online session with children's author Tony Bradman, who has written a huge range of historical fiction including Viking Boy and Anglo-Saxon Boy. He had plenty of valuable advice on writing stories for our Prep School children and in particular historical fiction. We were also delighted to welcome Rachel Aird who gave an inspiring talk to our senior pupils about her job as a BBC scriptwriter and talked Years 7 & 8 through the stages of taking a story from idea to screen.
The English department set a series of special literary challenges and scavenger hunts during the children's break time and there was a huge buzz around school as Tudor princesses, suffragettes, Vikings, and a host of favourite literary characters raced to solve the clues.
In Pre-Prep, the children enjoyed a dino-themed World Book Day. They shared their favourite stories, read to other year groups and went on a book hunt in the woods. Chef James and his team cooked up a feast of Jurassic Boulders and Pterodactyl Droppings to feed the hungry hoards.