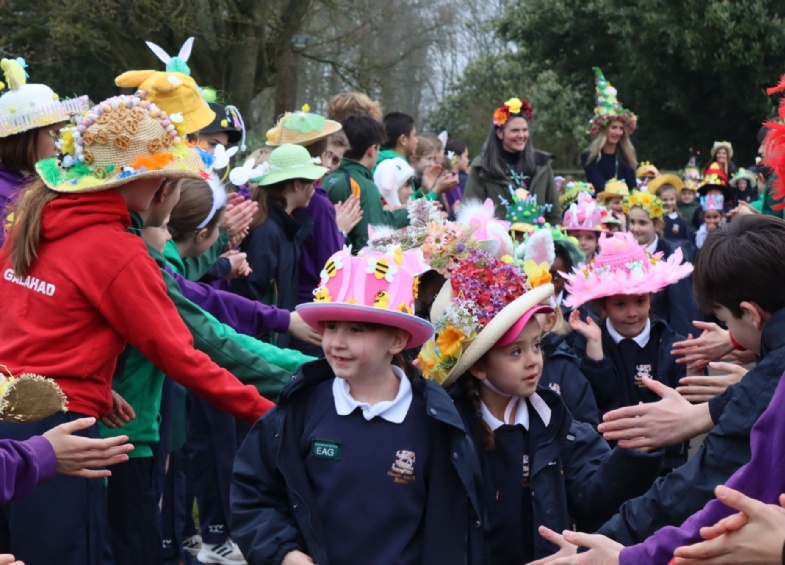 Lent Term ends with the return of some much-loved Heath Mount traditions
On Wednesday pupils were excited to take part in two great Heath Mount traditions - the Easter Bonnet Parade and the whole school cross-country event in the picturesque setting of The Woodhall Estate.
There was an impressive display of colourful and inventive hats at the morning parade. Parents and pupils lined the route and cheered on the children who were proud to show off their Easter-themed creations.
Every child from Reception to Year 8 took part in the cross-country, showing true grit when the going got tough. Congratulations to all the children and a special mention to the pupils who performed superbly well in winning their races and those who made improvements from previous years. By the end of the afternoon everyone had earnt their ice cream treats kindly provided by our parents' association. This morning our Bax Choir and Senior Orchestra performed in a beautiful Easter Service as we bid farewell to what has been a very busy and successful Lent term.