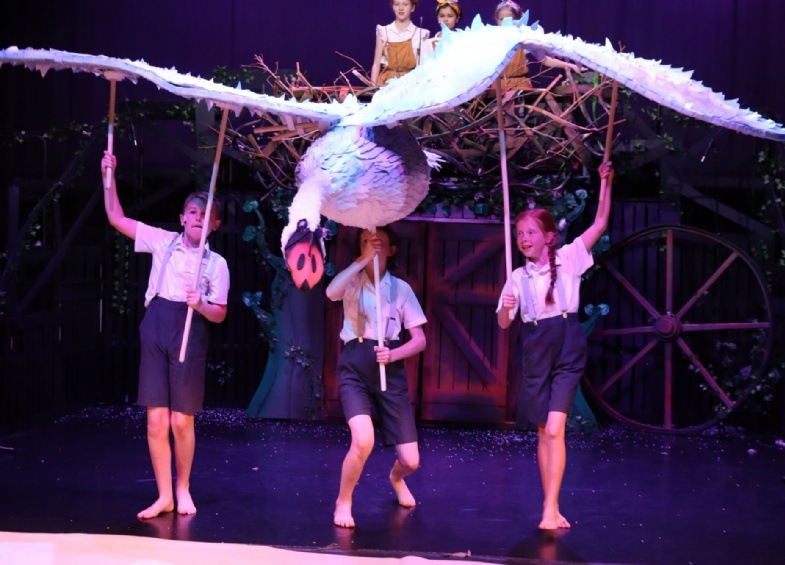 Year 6 Musical Hits All The Right Notes
Year 6 children put on an ambitious musical adaptation of Hans Christian Andersen's story The Ugly Duckling this week, impressing their audiences with their singing and acting skills. "The choreography, singing, set design and acting were of such a high standard that I suspect the audience will see nothing better on the West End stage this year," enthuses Mr Gillam, Headmaster. "We are incredibly proud of each and every child who took part as well as our wonderful drama and music departments."
Honk Jr tells the story of "Ugly" the cygnet who doesn't quack, but 'honks'...and he looks different, too! While he is loved and accepted by his mother, he is subjected to mean taunts from his fellow ducklings and the other ducks in the pond. Ugly has to escape the clutches of some wily cats who want to eat him for dinner but finds that he has lost his way. His journey home runs in parallel to his own journey of self-discovery as he realises, with the help of some kind frogs and geese, that being different is not a bad thing to be. At turns funny, joyful and sad, Ugly's heartwarming adventure was brilliantly brought to life by our young actors and singers under the inspiring direction of Mrs Mann and Miss White. Thank you to Mr Pay for the stunning set and props (including a giant swan puppet) which have been many hours in the making.