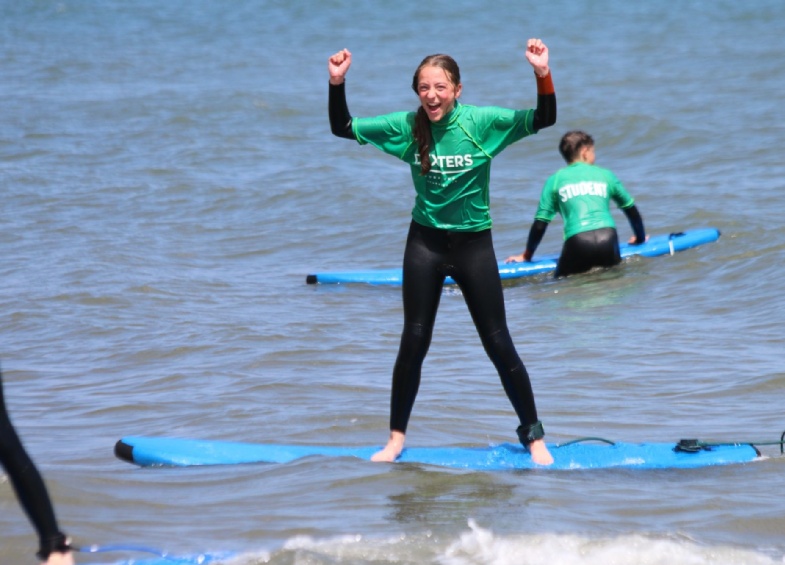 Year 8's Enjoy An Action-Packed Last Few Weeks at Heath Mount
Following the end of their exams, Year 8 pupils have enjoyed a fun and varied Leavers' Programme to add to the memories of their time at Heath Mount. The celebrations have included roller-coaster thrills at Thorpe Park, a week's intensive course in film-making with The Young Film Academy and a residential trip to Ampleforth. During their week away, the children made the most of spending time with friends - many of whom have known each other for ten years since they started in Nursery together! Mr Bowden organised an action-packed few days for the pupils who tried out surfing, attempted some challenging climbing walls, jumped off giant inflatables at the North Yorkshire Water Park, explored the old streets of historic York and learnt the art of camouflage and concealment with the Ampleforth CCF! In the evenings the group relaxed with barbecues, rounds of golf and games of tennis and football in Ampleforth's expansive and beautiful grounds.
Once back at Heath Mount our leavers were given the opportunity to take part in a lifesaving course, street dance or samba drumming workshops followed by bush craft and orienteering in the Woodhall Estate. In this final week the children were joined by their families for Year 8's Black tie Leavers' Dinner before we say a fond farewell on Saturday's Speech Day.