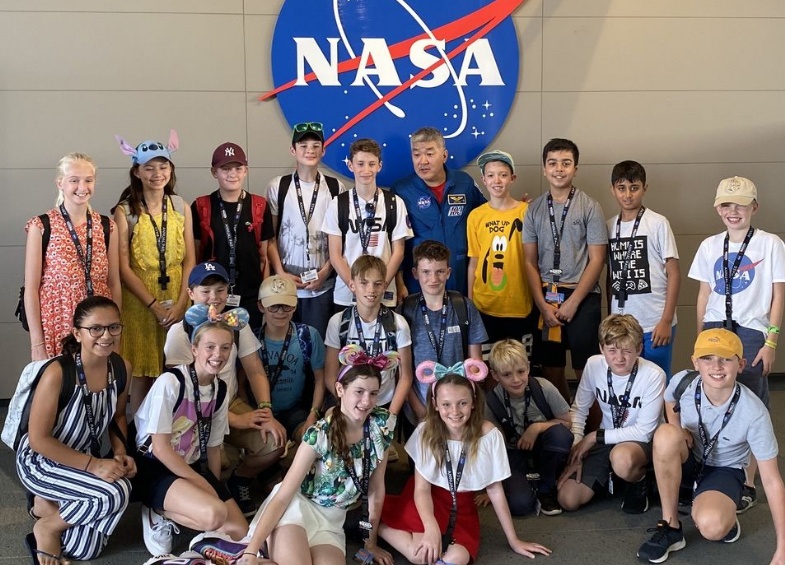 Our Senior pupils come back to earth following their unforgettable adventure!
Heath Mount's first STEM trip to Florida was an action-packed, thrill-seeking experience that put the spotlight on science in the most fun way imaginable! The children dined with astronaut Dan Tani at the Kennedy Space Center, enjoyed a simulated rocket launch and learned all about NASA's shuttle programme including the awe-inspiring Atlantis. They looked at the technology and science behind the lighting effects in the Magic Kingdom and the rides at Animal Kingdom; experiencing the pull of gravity on a host of terrifying rides including, of course, Space Mountain! Over at Sea World, the pupils discovered how manatees are being rehabilitated and released back into the wild and they enjoyed getting up close to some beautiful creatures of the deep. An airboat ride through the Everglades at Boggy Creek provided the opportunity to see alligators chasing their prey in the beautiful subtropical ecosystem while the life-size pre-historic models at Dinosaur World provided some amusing photo opportunities not to mention a competitive fossil-digging event! This was the first time many pupils had been to America and the memories will no doubt last a lifetime. Click here to see the Gallery.
Click here to see the STEM Florida Video.