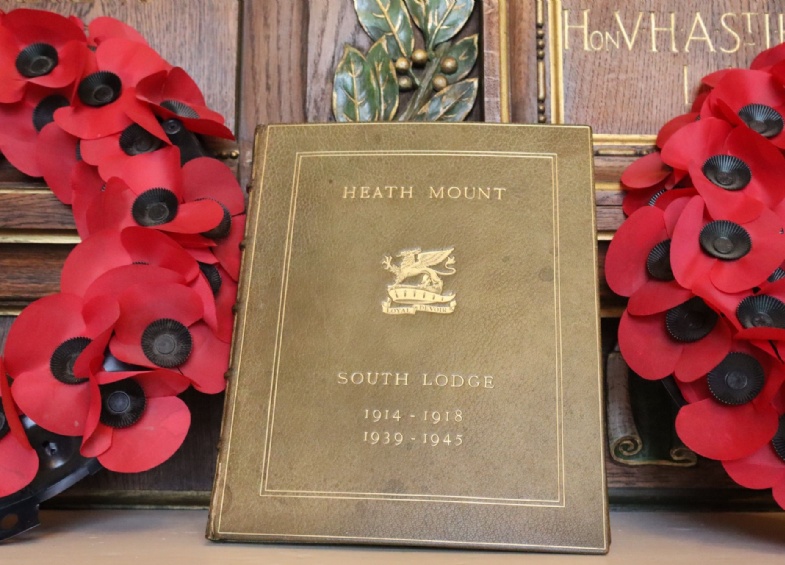 Pupils and staff pay tribute to the Heath Mount fallen
This morning we held our Remembrance Service in the PAC, led by Revd Jenny Grey. In one of many poignant moments, Year 8 pupils read out the Heath Mount Roll of Honour in tribute to those old boys who lost their lives in the service of their country. Thank you to our trumpeter, Seb, who played The Last Post so beautifully and also accompanied Bax Choir's stunning rendition of 'We Will Remember Them' by Alexander L'Estrange. Congregational hymns included I Vow To Thee My Country and Abide With Me - featuring a moving solo by William in Year 8. After the service ended, our Honour Party laid wreaths of poppies at our memorial to the Heath Mount fallen in the Watson Room.
In the run up to Armistice Day, pupils have been reminded about the important act of remembrance. Earlier in the week Year 1 talked about the meaning of Remembrance Day and the symbolism of the poppies. They watched a beautiful short CBeebies film about war from the animals' point of view before painting their own poppy fields. Class 6ID also made a beautiful tribute to the fallen on their classroom windows while a group of Year 5 pupils baked poppy cookies in their food tech lesson.