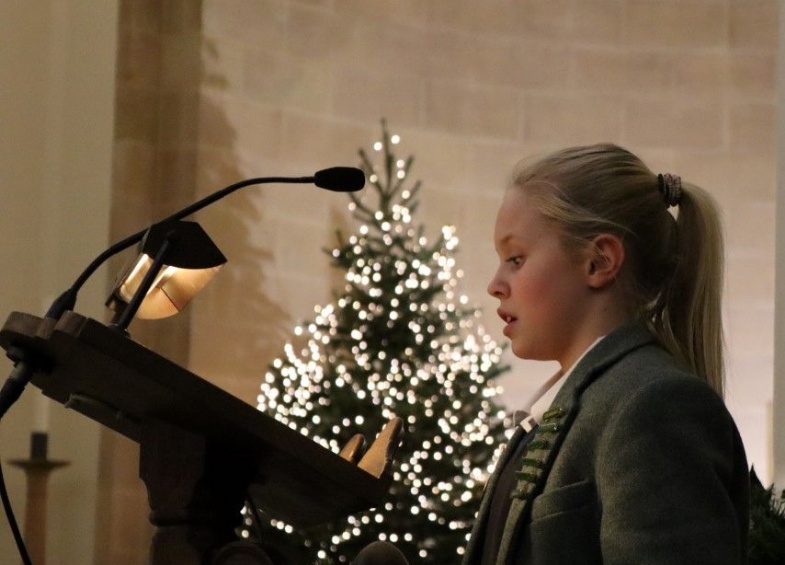 Michaelmas Term ends with traditional Carol Service
and Christmas Parties
Our Prep School Carol Service took place on Thursday night in the majestic surrounds of Haileybury Chapel; providing a reflective and joyful end to the Michaelmas term. The service included traditional readings and congregational carols as well as stunning choral pieces which ranged from the sublime Spanish lullaby A La Nanita Nana to the rousing Burgundian Carol. Well done to all our readers, singers and musicians who contributed to this special service.
On Friday, our last day of term, everyone turned up in their Christmas jumpers to raise over £500 for Save The Children. Teachers planned a timetable of pure fun from beginning to end and were assisted by our wonderful parents' association, the du Maurier Society, in making it a celebration to remember.
In the Pre-Prep, children visited Father Christmas in a beautiful grotto to receive an early Christmas present for being so good! There was also been hat making, party games, Christmas jumper designing, Christmas lunch and Forest School hot chocolates rounded off with a festive assembly.
In the Prep School, the day began with awards assemblies to celebrate pupils' achievements followed by the famous House Christmas Event featuring The Masked Singer and the judging of the House Christmas Tree Competition(well done Galahad!). At lunchtime everyone tucked into a traditional roast with all the trimmings and some delicious treats for desert including popcorn panna cotta, rocky road and mince pies! Hats off to the whole team at Holroyd Howe for pulling off such a scrumptious Christmas lunch for over 600 people. Prep School pupils ended the day on the dancefloor with their DT teacher Mr Pay turning DJ and hitting the decks!
Earlier in the week, our boarders enjoyed a brilliant night out at Hollywood Bowl in Stevenage on Monday night followed by a Nandos-style feast from our caterers, Holroyd Howe. The special Christmas celebration was an ideal chance for our boarding community to look back on a fantastic term packed with fun theme nights and activities.