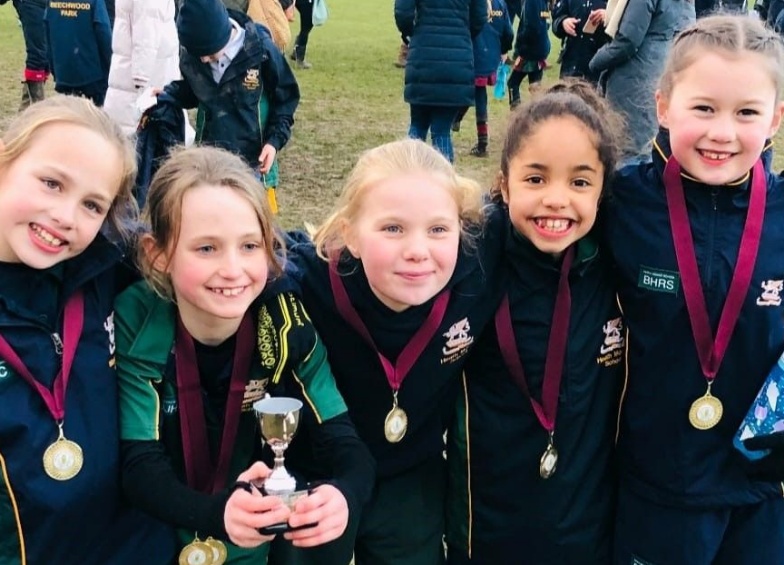 U9 Girls Enjoy Golden Run at Beechwood Park
On Friday 27th February we took 36 runners to Beechwood Park to join hundreds of Prep School children for the annual Cross Country event. At least 10 schools competed in each race over a challenging course and Heath Mount achieved some fantastic individual and team results! Our Under 9 girls won the team prize in their age category with Darcey winning the race overall while U13 runner James led from start to finish showing the form that took him to a podium position in the Nationals last year.
The Under 9 Boys were placed 2nd in the team event finishing narrowly behind Aldwickbury with William achieving second place individually and two other team-mates making top 10 finishes.
Meanwhile, the Under 13 Boys, Under 11s Boys and Under 11 Girls teams all finished 4th with several top 10 finishes individually.
Overall it was a very enjoyable afternoon with the children all supporting each other and gaining valuable experience of competing against other schools. Many of the runners will be in action again at St.Albans this weekend in the Hertfordshire Championships.