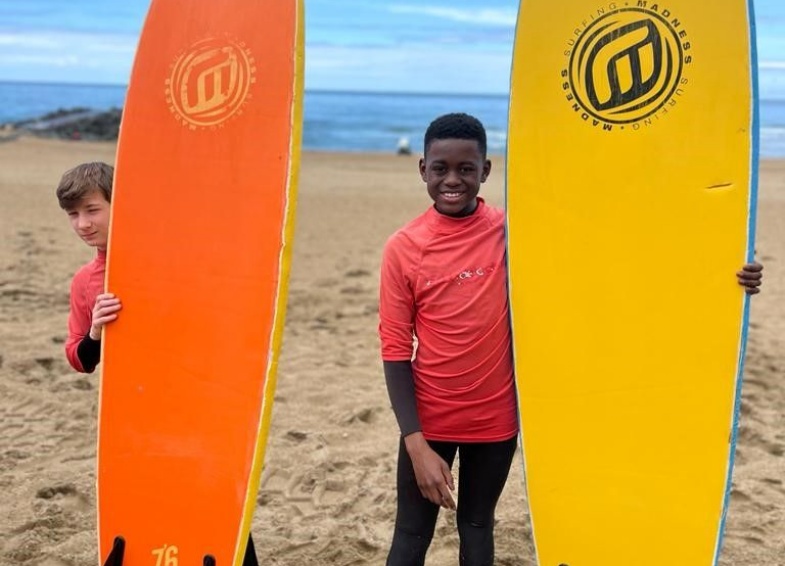 Pupils Enjoy Discovering Basque Culture, Sports & Scenery
Year 8 have been busy storing up even more special memories to take with them when they leave Heath Mount at the end of this term. Last Thursday, our Head of Upper School, Mr Bowden, led a large group on a four-day tour of the Basque Country. After landing in Biarritz, the children and staff were soon taking in the spectacular views from the top of Col d'lbardin in the foothills of the Pyrenees. In the afternoon, the Year 8s enjoyed a lesson in the traditional Basque sport of pelota and had made great progress by the end of the session.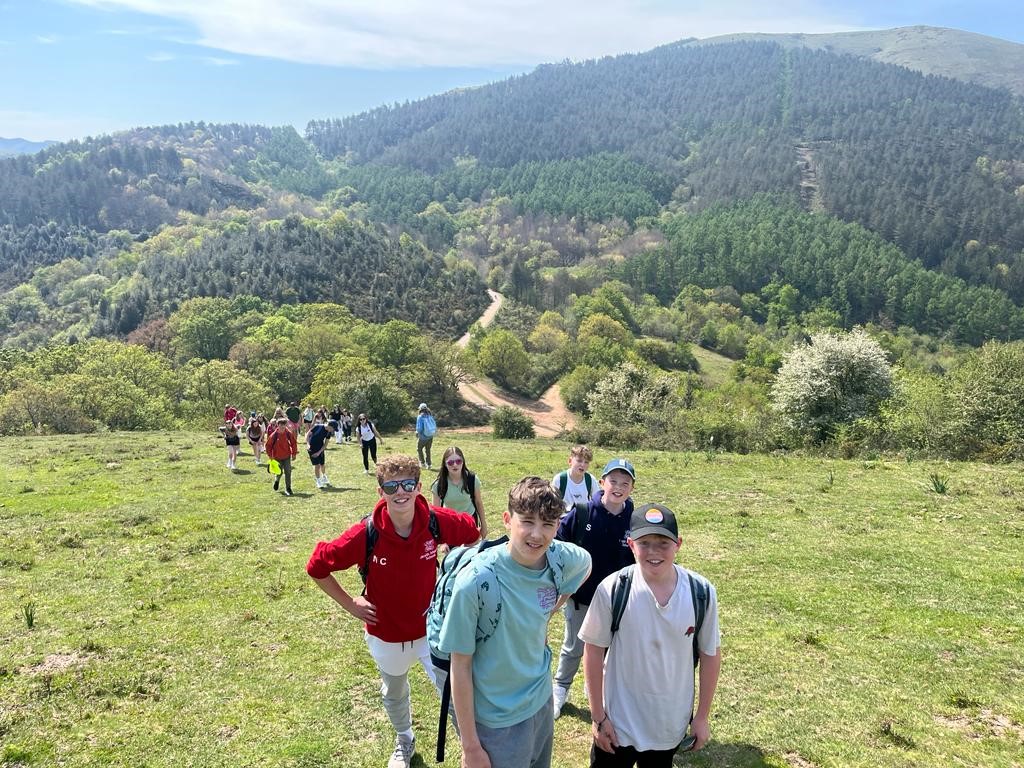 On Friday, it was time to head off to the famous Concha Bay in San Sebastian where the group swam in the sea and played beach games before indulging in the local 'pinxtos' and exploring the beautiful streets of the old town.
The trip also included a memorable visit to the home of La Liga side Real Sociedad at the Reale Arena which is the 11th largest stadium in Spain and the 2nd largest in the Basque Country. Pupils learnt about some of the team's most famous players, walked out onto the pitch and even had a go at a mock press conference. The action-packed itinerary also involved a fun surfing session in Anglet, exploring the historic centre of Bayonne and taking in the incredible sights and smells at the Mercado Les Halles in Biarritz.