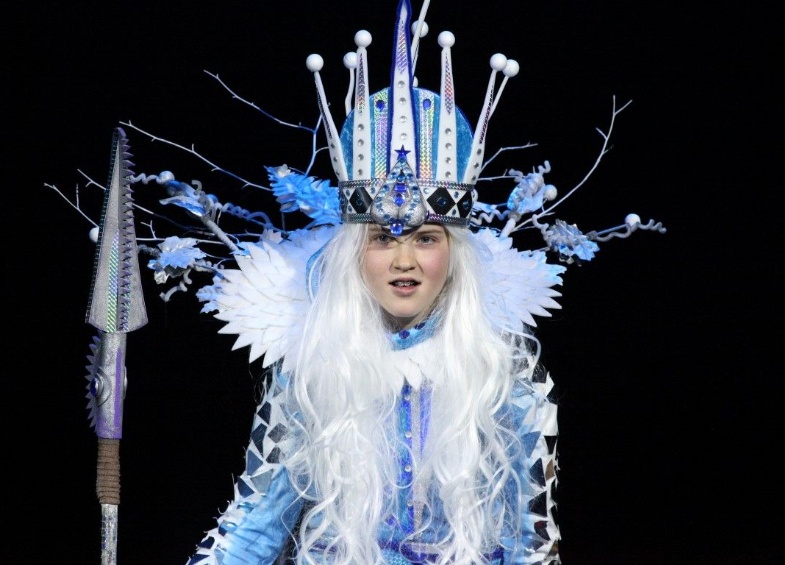 Year 7 Deliver A Captivating Performance of CS Lewis's Classic Tale
Congratulations to the fabulous Year 7 cast for putting on two spellbinding performances of The Lion, The Witch And The Wardrobe last week. Head of Drama, Mrs Mann, worked with the pupils for six days of intensive rehearsals to bring the magical land of Narnia and its many well-loved characters to life. She also gave Year 7 total responsibility for the stage management, and they duly handled the 26 scene changes with great professionalism!
The 90-minute play was beautifully acted by the ensemble cast, with every child gaining a moment in the spotlight. Every compelling scene invited the audience to suspend reality and join in the imaginative journey taking place on stage.
The pupils regularly showed their skill in building dramatic tension, especially in the climactic stone table scene where Aslan is tied down by a rabble of screeching ghouls and monsters. The crescendo of howls suddenly stops, and the rabble take a sharp intake of breath before the White Witch plunges her magic wand into the lion; Aslan dies, and the lights cut out as the creatures simultaneously exhale. Every member of the audience could not but help be drawn in to the riveting spectacle.
The simple but inventive set design made the most of a pair of steps on rollers, which functioned both as the staircase in Professor Kirke's house as well as a chariot for the White Witch. A collection of moving frames acted as everything from train carriages and beds to the magical wardrobe itself. Aslan and the White Witch's costumes, however, were anything but simple. Both wore dazzling creations constructed by DT teacher Mr Pay, with Aslan's headdress an incredible feat of design.
This production showcased yet again the school's outstanding commitment to the dramatic arts and the importance of teamwork and imagination. It was exciting to see the children's progression since putting on their last play and to witness their growth in confidence and ability. For more information on our drama provision, please visit our Drama Curriculum page.
Photography credit: Alex Savile