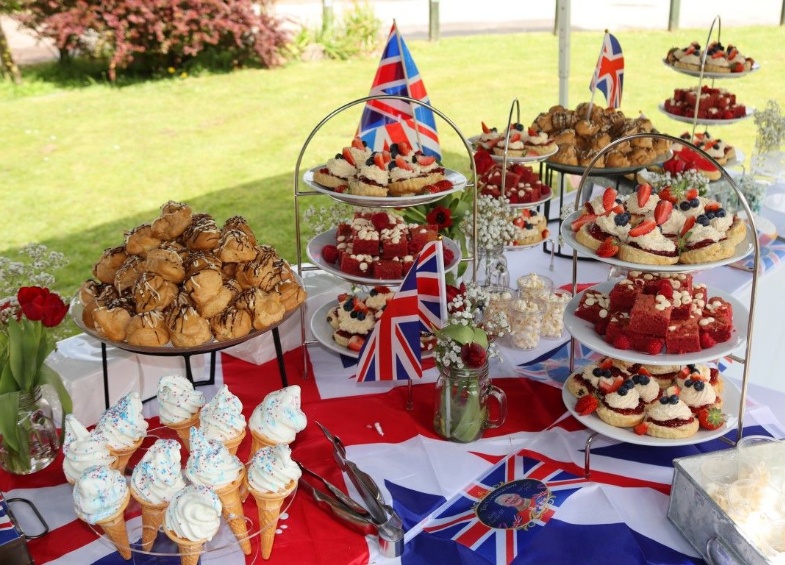 Patriotic Picnics, Coronation Art & A Royal Sing-A-Long
Heath Mount pupils enjoyed a week of coronation-themed assemblies and activities which culminated in a fabulous picnic lunch celebration. Pupils in Reception - Year 7 took part in a King Charles III portrait competition with the best designs put on display for all to see in the main mansion house. Nursery children decorated their own crowns to wear at their picnic lunch while Year 8 made some beautiful ceramic crowns in pottery class. As well as their artistic endeavours, Prep School children cooked up some traditional British dishes including coronation chicken pasties and mini quiches as well as scrumptious scones with jam and cream. Pupils in Pre-Prep and Year 4 even enjoyed a coronation-themed swimming lesson: delivering the king a cup of tea on a tray without spilling it, collecting diamonds from the bottom of the pool, and designing the king's crown.
Today, children heard about some fascinating coronation facts in Mr Gillam's assembly before singing the National Anthem and some rousing hymns. Over in Pre-Prep our Reception children practised their royal wave from their fabulous hand-made State Carriage! The crowning moment, however, was our beautifully presented lunch party. Our caterers Holroyd Howe pulled out all the stops to make it a celebration to remember. Treats included scones, red velvet cake, Charles III embossed biscuits, red, white and blue popcorn pots and whippy ice creams.
Enjoy a look at our coronation highlights in the video below: