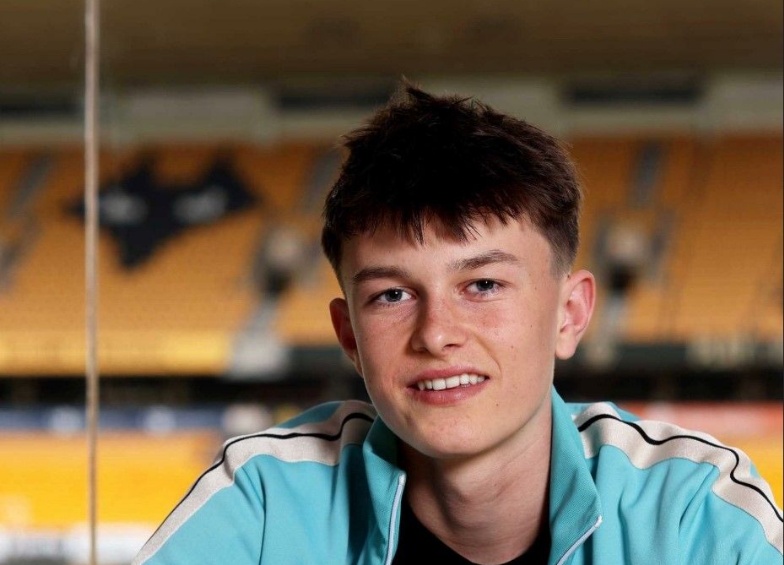 Emi Ballard-Matthews Signed Up by The Wolves
We are thrilled to hear that former Heath Mount pupil Emi Ballard-Matthews has signed a 4 year deal with Wolves (Wolverhampton Wanderers FC), including a one-year scholarship and two year professional contract. The talented 14-year-old started playing football age 4 and, at age 5, Mr Rock (then head of sport at Heath Mount) saw potential and advised his parents to take him for trials at Stevenage Academy. He was accepted and stayed there until age 8 when he signed for Watford FC. Several Premier League clubs were interested in signing Emi but the England youth international player finally decided upon the Wolves and is moving up to Wolverhampton in a few weeks' time to start pre-season training.
Emi loved playing for Heath Mount and still says the school's fixtures - with Mr Elliott as coach - were some of his favourites.
Mr Elliott, Director of Sport, writes: "From the moment I saw Emi with a ball at his feet I knew he was a special talent. The biggest compliment I could say about Emi is that he knew that his talent wouldn't define him - his work rate and attitude would. He sets the perfect example to any talented footballer. He has worked so hard and made sacrifices to make sure he can make his dream become a reality. Emi has always remained so humble throughout his journey and has taken nothing granted. I'm incredibly proud of him and honoured to have played a small part in his development. We are all very excited by his move to Wolves and hope to get to see him action soon!"
Below, Emi with his sister and Heath Mount pupil Elodie.