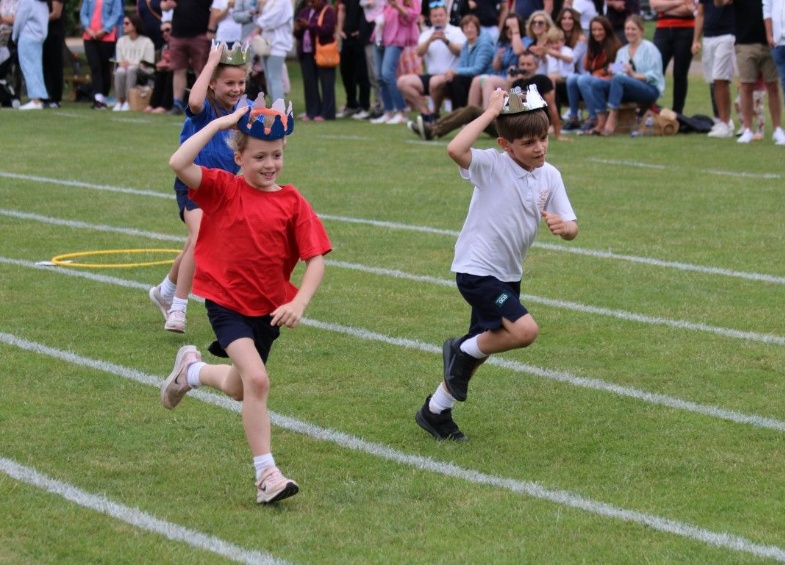 A royal-themed day of races!
On Tuesday, the rain clouds cleared just in time for the start of our royal-themed Pre-Prep Sports Day. There were Royal Ascot horse races, a 'pass the sceptre' relay and a royal garden party race in which pupils had to collect an invitation, put on a hat, and pour a cup of tea. A Kew Gardens race paid tribute to our green-fingered monarch and involved collecting vegetables in a wheelbarrow as speedily as possible. It wouldn't be sports day, of course, without some parental participation and we were certainly impressed by the grown-ups' efforts in the steeplechase!
Well done to all the children for supporting each other in their teams and for giving each race their all.