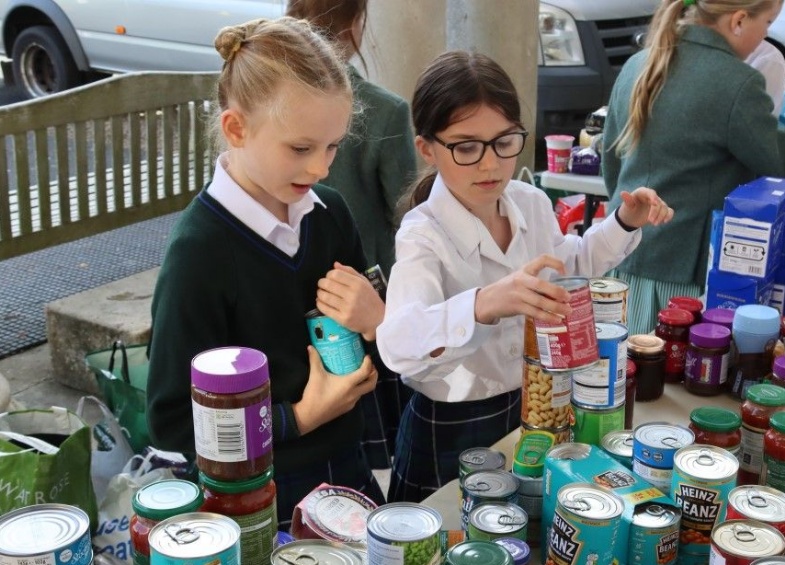 Bumper Harvest Donations Given To Local Charities
Thank you to everyone who brought in harvest donations which have been distributed and gratefully received by local charities including Knebworth Food Bank, The Hertford Pantry, Hertford and District Foodbank and One YMCA (formerly Haven First).
In our Pre-Prep and Prep School services, we gave thanks for the abundant food that we enjoy and highlighted the importance of being generous to those who do not have enough to eat. We also gave thanks to those who work so hard to grow and harvest crops. The congregation joined in with some favourite seasonal hymns and enjoyed some beautiful songs, anthems and reading from across the school.