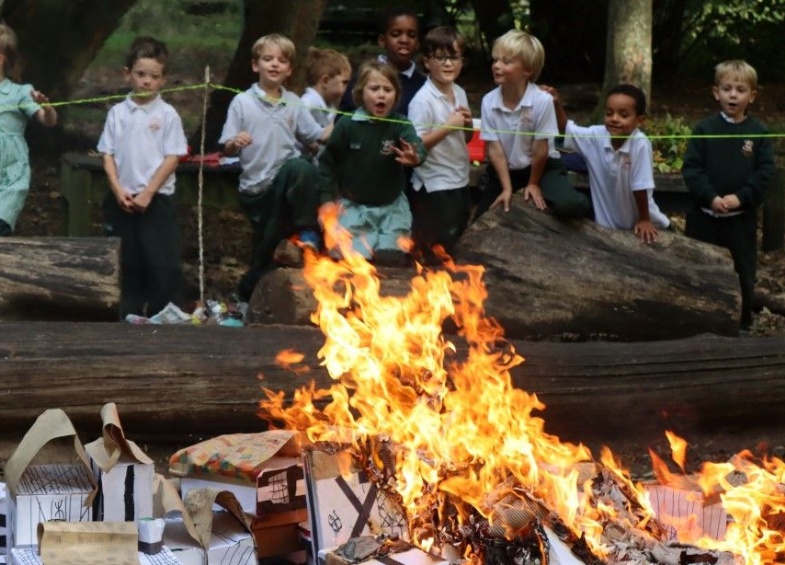 Recreating The Historic Events of 1666
Year 2 headed to Forest School this week to recreate the events of Thursday, 6th September 1666, albeit on a much smaller scale! The children brought their hand-made Tudor houses to the fire pit and Ranger Shenton asked them about how the Great Fire started and the reasons the fire spread so quickly. After a safety talk, she lit the first spark and the children watched excitedly as the flames spread.
"I liked the flames and the sounds of crackling and popping." James
"It was as much fun as I hoped it would be." Caspar
"The flames were dancing! "Saffy
In art lessons, Year 2 painted dramatic scenes of the fire, blending the warm colours with their fingers and making fiery shapes. They also studied Tudor architecture and made patterns in the style of the Tudor beams. See some highlights in the short film below!