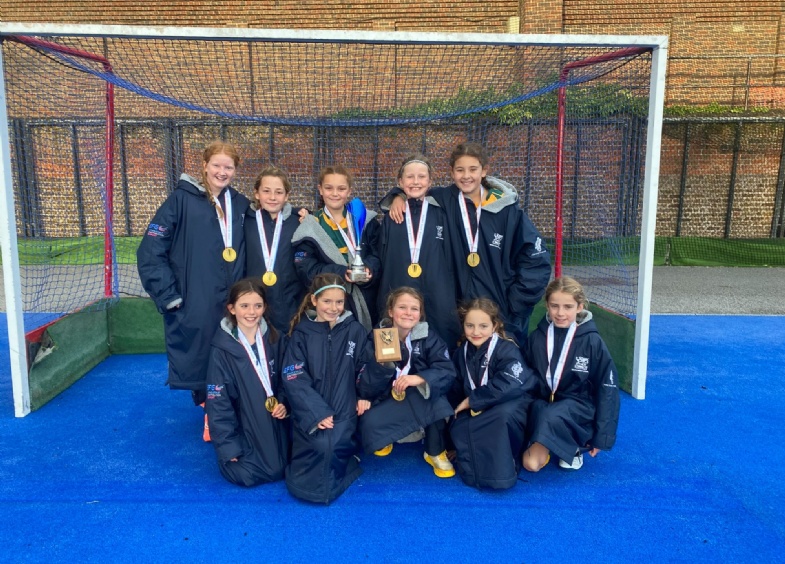 Prep 4 Sport Challenge Cup at Bisham Abbey
Congratulations to Heath Mount's U11 girls who have won the inaugural U11 Girls Hockey P4S Challenge Cup at Bisham Abbey (the National Centre for Sporting Excellence) over the weekend. An epic final went all the way to penalty strokes, with Heath Mount just edging Eagle House thanks to a winning flick by Florence A. The girls played brilliantly throughout the weekend, facing some excellent teams from Broomwood Hall, Notting Hill Prep and Winchester House.
It was certainly a thrill for the girls to be based at Bisham Abbey in Marlow where so many famous sports personalities and Olympians have played and trained. Other activities across the two days included coaching sessions with former England captain, and two-time Olympian Brett Garrard. This fantastic experience will no doubt spur the girls on to keep playing and improving and to dream about where their hockey journey might take them in the future!