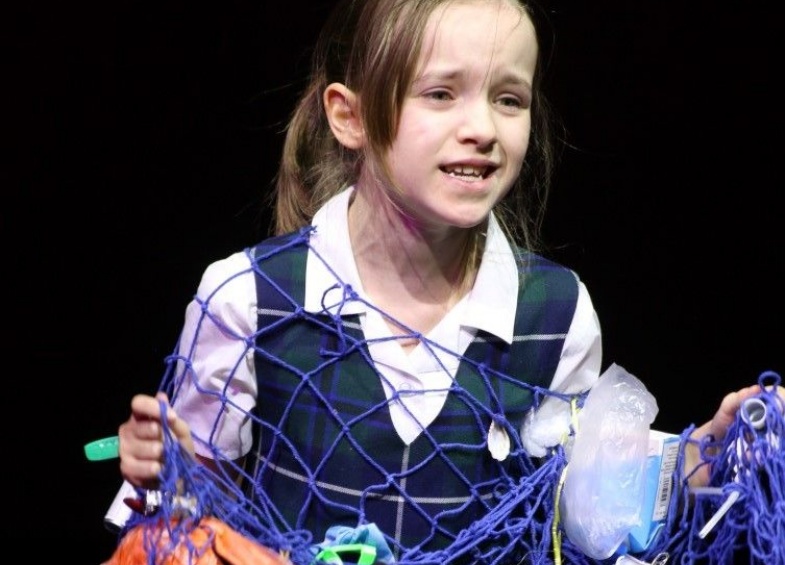 Recite! 2020
Our annual whole-school poetry event celebrates poetry in all its forms and was the culmination of weeks of work which saw every child in the school choose and perform a poem to their peers and teachers. This year's final was an eclectic treat featuring works by the likes of established poets such as Shell Silverstein, Roald Dahl, T. S. Eliot, Pam Ayres as well as more contemporary poets such as Taylor Mali and even grime artist Darren Dixon.
As always, we were captivated by the passionate performances of our young pupils and impressed by the way they channelled a range of emotions; from the comic to the serious and even the spine-chilling. At least one child in every year group submitted a self-written poem. These original works covered themes from environmental pollution and nightmares to what one should do if you meet a pig stuck up a tree!
As our Head of English, Miss Broom, noted at the start of each year group showcase, the task of judging these varied poems was almost impossible! We were delighted to welcome Miss Rebecca Speight from Bishop's Stortford College who offered the senior performers her insightful feedback and presented the judge's choice awards to Years 7 and 8. The junior competition was adjudicated by Miss Broom and our English Pre-Prep co-ordinator Mrs Butt. Congratulations to everyone who took part!