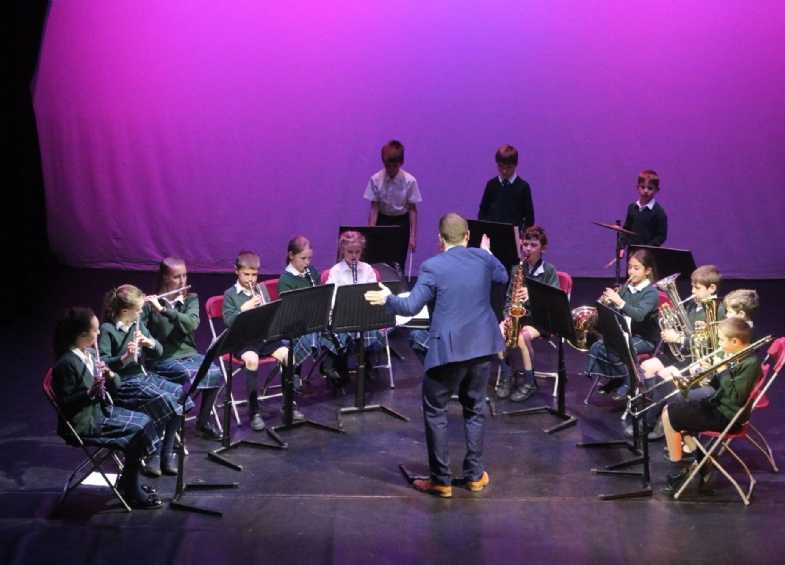 Beethoven To Bond: A Thrilling Evening Of Music-Making
Last night's fantastic concert demonstrated just how much instrumental groups are thriving at Heath Mount! Our Junior Orchestra opened the evening in dramatic style with Beethoven's Symphony No. 5 followed by Wind Band who played the Star Wars theme to an exciting backdrop of Jedi fighters and inter-galactic battles! Concert Band quickly brought the house down with their super Party Dance Mix while the Guitar Group upped the cool vibe with Nirvana's 'Smells Like Teen Spirit'.
Trombones, trumpets, clarinets, saxophones and drums all featured in the Jazz Group set which had everyone swinging to the beat with their Bond theme and Chattanooga Choo Choo! One of the evening's many highlights was the beautiful rendition of Mozart's Divertimento by our skilful String Quartet who were supported by Mr & Mrs Hembrough. Special mention must go to our youngest performers, some of whom are just 6-years-old! The Year 2 Violin and Viola Club and our Junior Orchestra and Strings Group impressed everyone with their musicality and performance skills - we are excited to follow their musical Journey at Heath Mount! The night ended with a stunning Lion King medley from our Senior Orchestra. Thank you to all our talented young musicians and inspirational music department for a hugely enjoyable evening.
https://vimeo.com/390998453