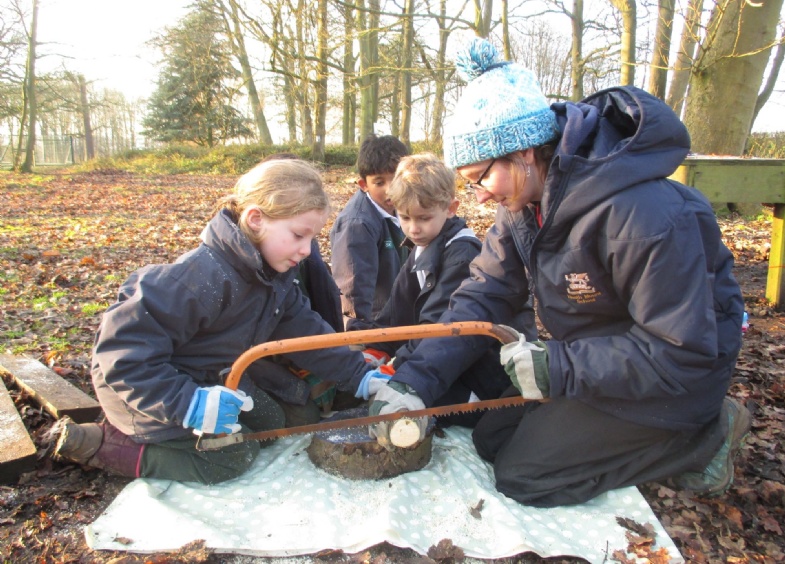 Praise for Heath Mount's 'fantastic woodland area' and Forest School provision in the recent issue of Country Life Magazine.
We were delighted to see our wonderful Forest School provision praised in Country Life magazine's recent feature on the educational and wellbeing benefits of Forest School. "We rarely have pens and paper out there," says our FSA qualified ranger Becky Shenton who was interviewed for the special schools supplement. "We focus on the doing and make time for free exploration. The practical element definitely helps children who find traditional learning hard." In a list of the UK's 'Fun Forest Schools,' the article describes Heath Mount's "fantastic woodland area...where among other things children re-create stories they've enjoyed in class (such as The Scarecrow's Wedding) and re-enact the Great Fire of London by setting cardboard Tudor Houses ablaze."
Pre-Prep children have enjoyed being back in the woods since the return to school, whittling sticks to make mother's day flowers, discovering early signs of spring and catching up with friends around the campfire. An integral part of our holistic approach to Early Years education, our Forest School provides an invaluable opportunity for our youngest pupils to discover the natural world while learning new skills; gaining confidence and independence in the process.