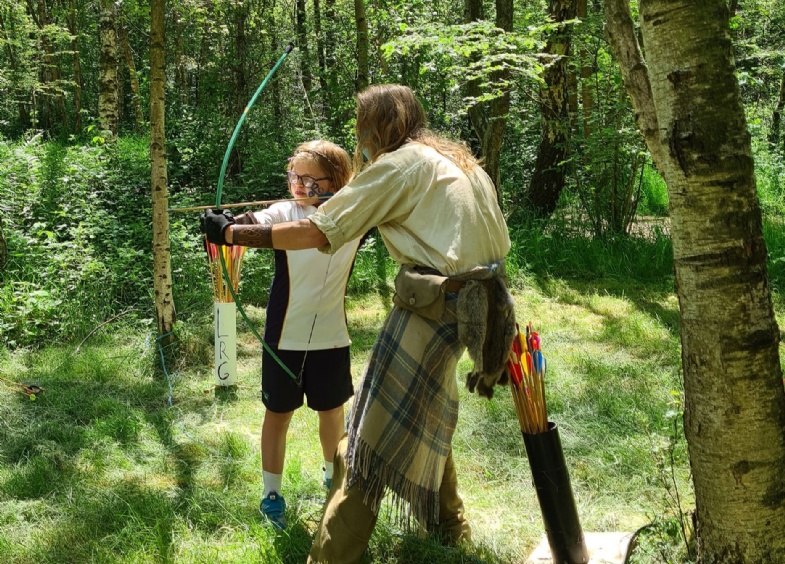 Year 3 Join The Celtic Clans
On Monday, Year 3 learnt skills from the Celtic Harmony clan of archers, hunters, warriors, druids and crafts people to become as brave and wise a leader as Boudicca!
Each clan of fifteen children earnt gold coins as they completed each challenge to earn enough for their clan to become recognised Chieftains. They learnt the art of target archery and had a go at hunting archery in the woods, lit fires (no matches allowed!), crafted torc necklaces from rush and wood, followed a woodland quest to solve an anagram and traded and bartered Celtic-style with coins and items from the market. It was a memorable, fun-filled day for both pupils and teachers alike. Thank you to Celtic Harmony for a wonderful day of immersive history.