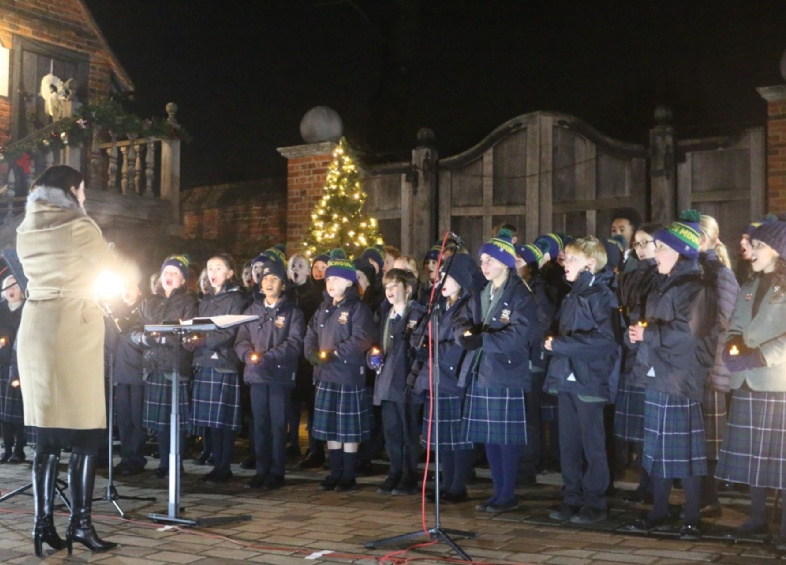 Lights of Love Service at Hatfield House
On Thursday night, Bax Choir gave a truly memorable performance at Hatfield House for the Isabel Hospice, Lights of Love Ceremony. Isabel Hospice is a local charity that cares for hundreds of people across Hertfordshire with cancer or other life limiting conditions, and this service of remembrance paid tribute to all those we have loved and lost.
The Stable Yard was transformed into a magical venue with fairy lights and festive cheer, as the community gathered to mark this special occasion. Bax Choir performed with poise and commitment, moving the congregation to tears with the beauty of their singing. Midway through the ceremony, there was a countdown to the Christmas tree lights switch-on, reflecting the light of our loved ones who we hold dear and who will never be forgotten. Guests and choristers lit individual tea-lights in memory of cherished loved ones, and not even the bitter cold could dampen anyone's spirits. Bax Choir ended the ceremony with a candlelit performance of Bob Chilcott's Irish Blessing, comforting the congregation with these words: 'May God hold you, ever in the palm of His hand'.