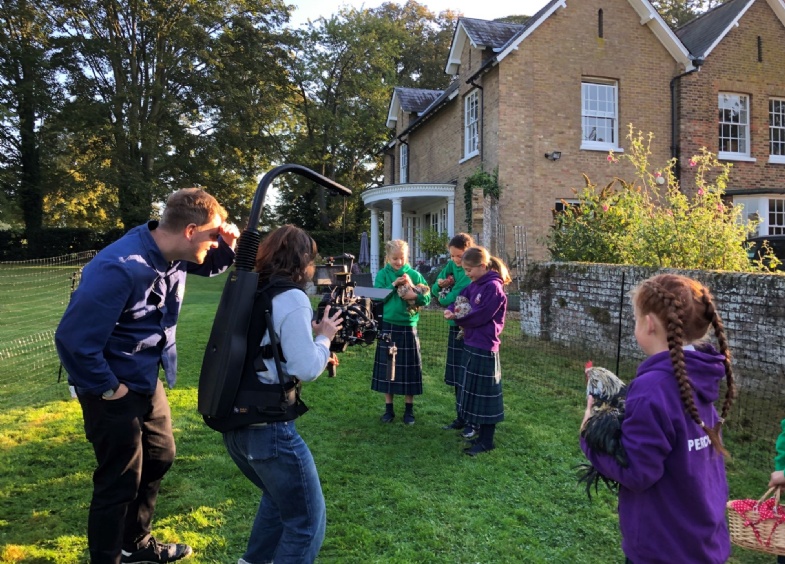 It is with great excitement and pride that we finally launch our new school video which was filmed over the course of the last two terms. We hope it provides a glimpse into the extraordinary education on offer at Heath Mount - where the opportunities to learn and fulfil potential are simply boundless. The challenge of condensing our action-packed school life and glorious woodland setting into less than two minutes of screen magic fell to talented duo Paul and Simon Wade who brought huge energy, flair and enthusiasm to the project.
The film's opening sequence sees the camera linger on the school's Grade I listed mansion house and beautiful natural surroundings - 40 acres of Woodhall Park - which provide the inspiring backdrop to our pupils' daily lives. It is the children themselves, however, who are at the heart of the film and whose sense of fun and passion so perfectly sums up our school.
A special "thank you" goes to all our film stars who ranged in age from 3 to 13; it was certainly a memorable experience for everyone who took part. Hats off to our Year 2 marshmallow toasting team who had to endure several takes on location in Forest School before being allowed to tuck in - it really was the ultimate test in restraint! Year 6 pupil, Hettie, meanwhile, rose to the challenge of 'chicken whisperer' on location at River House boarding house, proving she had the magic touch when it came to making sure the chickens performed for the camera. Over in the pool Oliver and Amelia put in a huge number of lengths as they swam under the lens of a drone while our sports players also gave their all on the sun-drenched pitches. When the final cut was called we all endured a few weeks of feverish anticipation before celebrating the 'premiere' together in assembly.
We hope that prospective families enjoy the film, and we warmly invite you to visit the school in person and enjoy a tour with the Headmaster. Please call our Registrar Louise Cook on 01920 832916 to make an appointment.