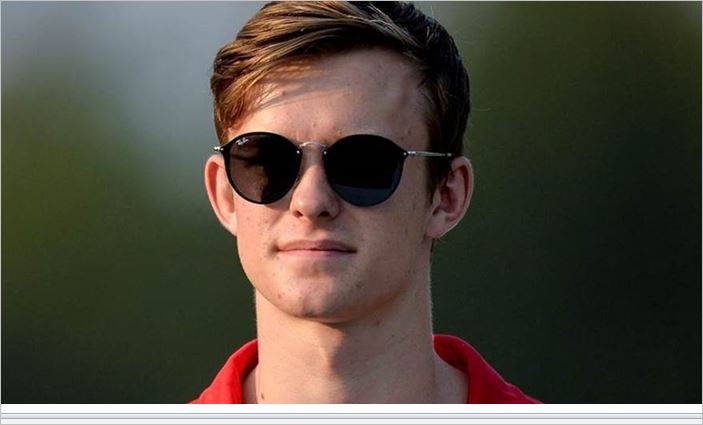 Callum Ilott is one of Britain's fastest racing talents with a strong background in international karting. He had his first drive in a kart just before his 7th birthday and took his competitive novice race licence as soon as he was 8. By 12 years old he had begun to impress the international karting scene by winning the under 16s Formula Kart Stars British Championship and finishing 3rd in the German National Championship (KFJ category).
He was selected in late 2017 by Ferrari to join its driver development programme, the Ferrari Driver Academy. After a title-challenging GP3 campaign in 2018, he raced with the Sauber Junior Team in the FIA F2 Championship in 2019.
After his 2021 season role as Ferrari's official F1 Test Driver and F1 Reserve at Alfa Romeo ORLEAN, Callum changed gear and became an Indycar driver with Juncos Hollinger.
During his time at Heath Mount, Callum enjoyed musical success as part of Heath Mount's Bax choir which won the 2012 BBC Songs Of Praise Choir of The Year.